Win8PE_SE is a Windows 8 rescue environment . This is a procedure showing how to make your own PE environment easily including Fab's AutoBackup 4 Tech. Thanks to Laurent FUGIER for this great contribution.
This tutorial has been made under Windows 8 Enterprise x64. It should work with Vista,  7 and others 8 builds too.
Fab's AutoBackup 4 Tech screen shot running under Win8PE_SE :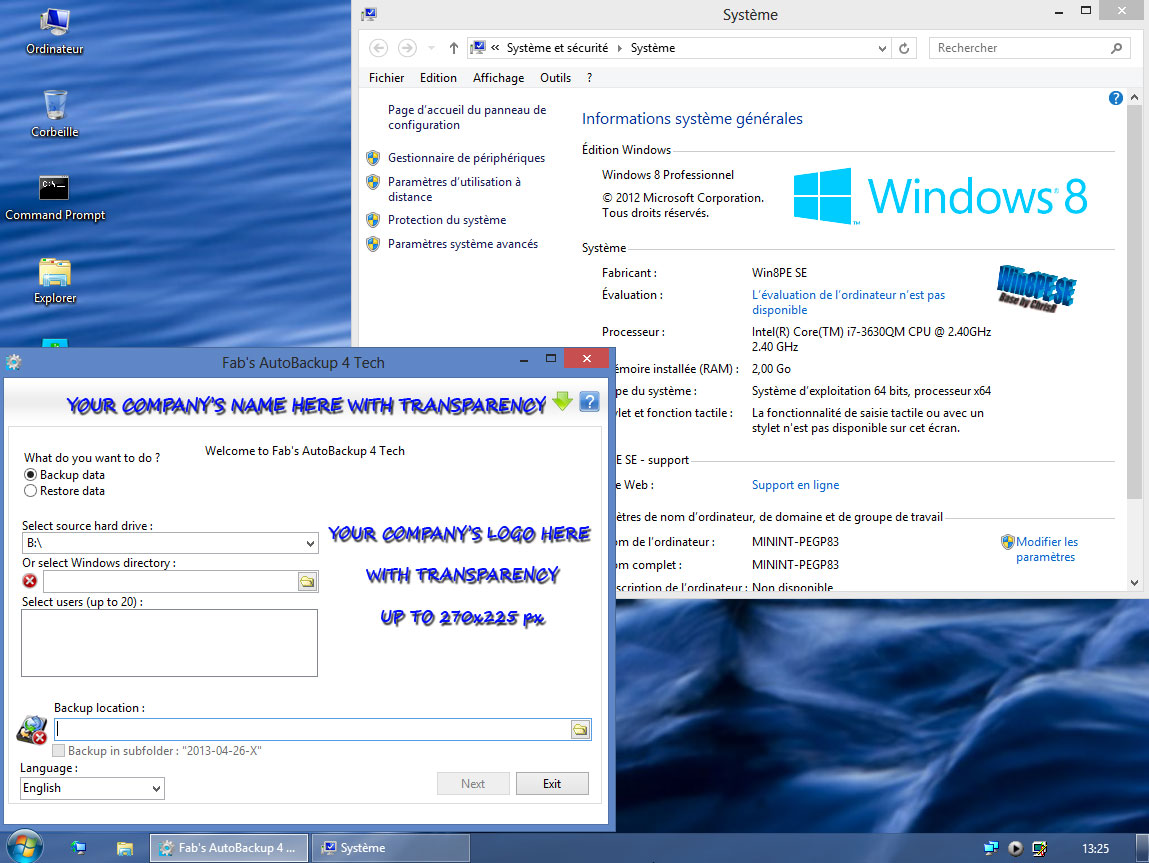 What you need :
- A computer running Windows VISTA/7/8 32 or 64 bit.
- A genuine Windows 8 32 or 64 bit DVD (a real one, not a proprietary restoration medium shipped with your computer). If you need to boot Windows 8 OEM computers with secure boot enabled, 64 bit version is recommended. If you do not have one, the Windows 8 Enterprise evaluation version will be fine. You can get it there : http://msdn.microsoft.com/en-us/evalcenter/jj554510.aspx
- At least 8 GB free on your hard drive.
- Fab's AutoBackup 4 Tech (You have to buy and download it in a first place)
In this tutorial, the used Drive will be E.
Step 1 :
Download Win8PE_SE from this page :
http://w8pese.cwcodes.net/Compressed/index.php
Step 2:
Extract the files to E:\ drive.
Step 3 :
Download the Fab's AutoBackup 4 Tech Win8PE_SE plugin to your hard drive.
Step 4 :
Unpack the self exctrating archive to the folder "E:\WIN8PE_SE\Projects\Win8PESE\Apps\System Tools"
Step 5 :
Create a E:\SourceWin8x64 folder and copy the Windows 8 DVD content inside
Step 6 :
Run E:\Win8PE_SE\Win8PESE82_Builder.exe
Step 7 :
Click the "Source" button :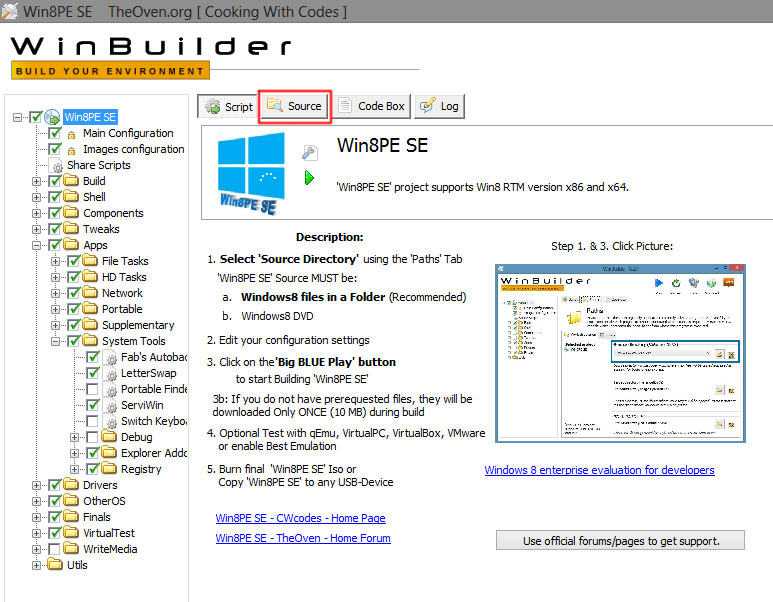 Step 8 :
Specify the Windows 8 files path ("E:\SourceWin8x64") with this button :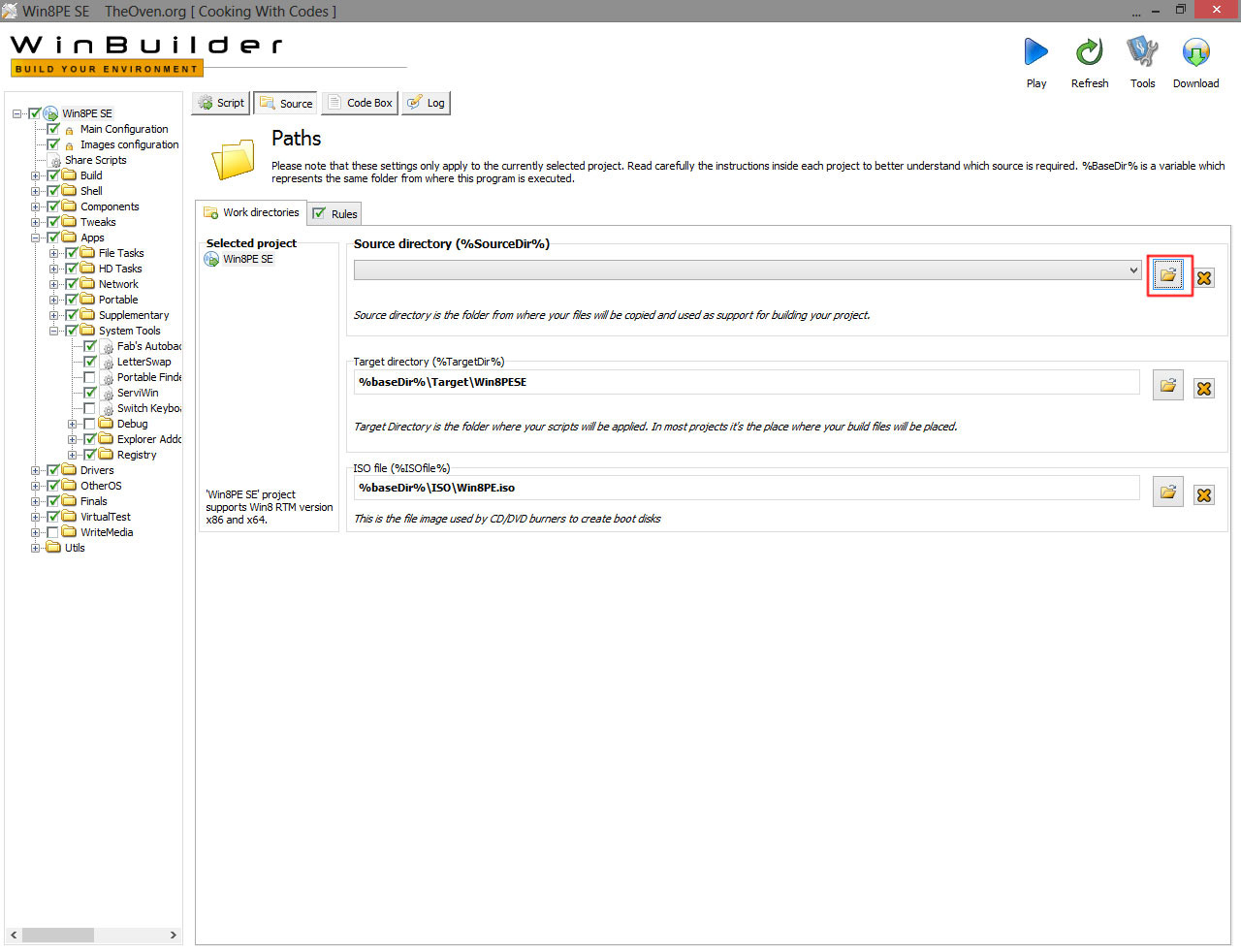 Step 9 :
Go back to previous screen by clicking the "Script" button
Step 10 :
Using the tree on the left, select "Fab's AutoBackup 4 Tech (Official plugin in English)" under "Win8PE_SE\Apps\System Tools" and check its box.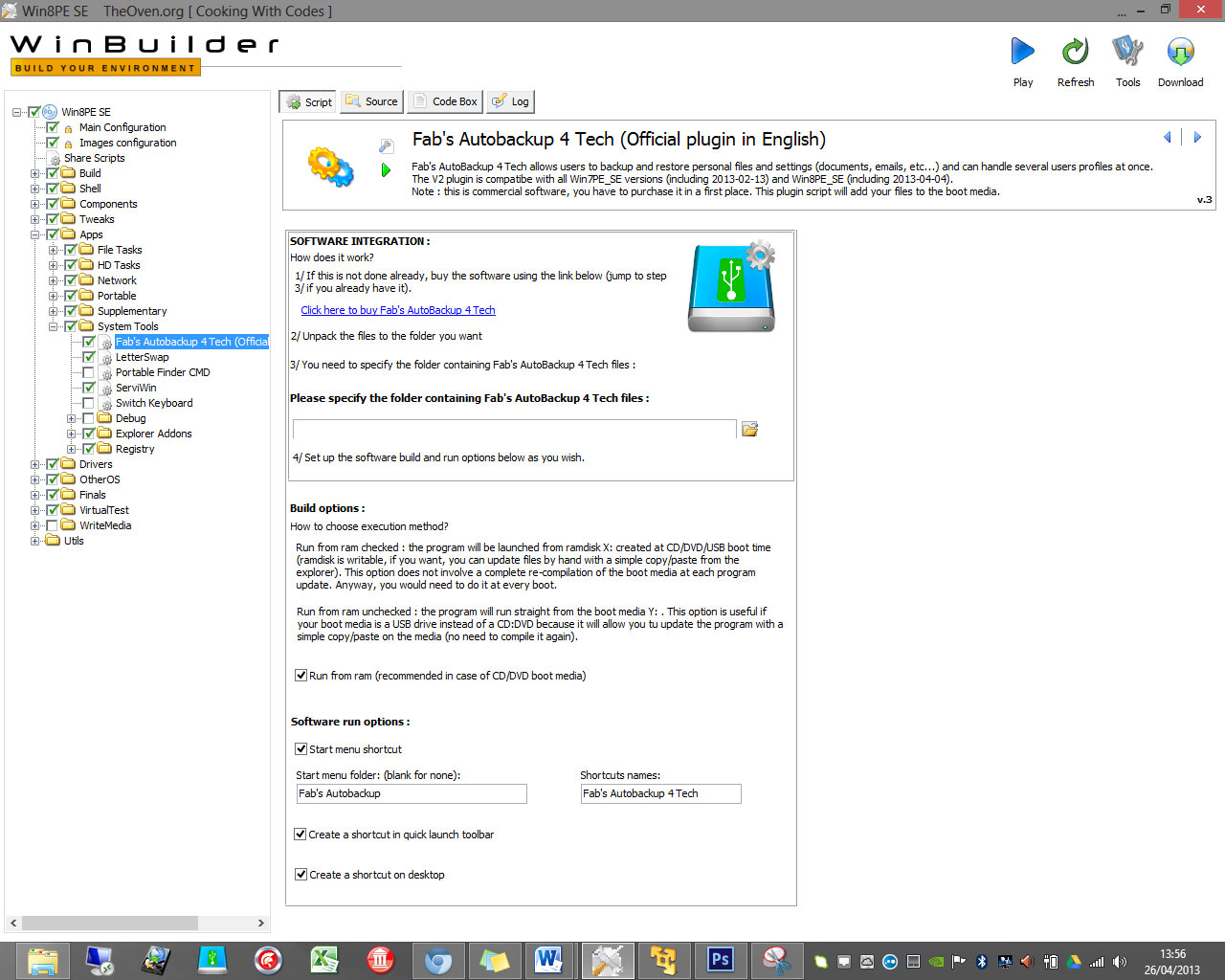 Step 11 :
Specify the Fab's AutoBackup 4 Tech folder using this button :

Step 12 :
Specify the build and run options.
Step 13 :
Build the Win8PE SE iso using the big Play button on the right corner :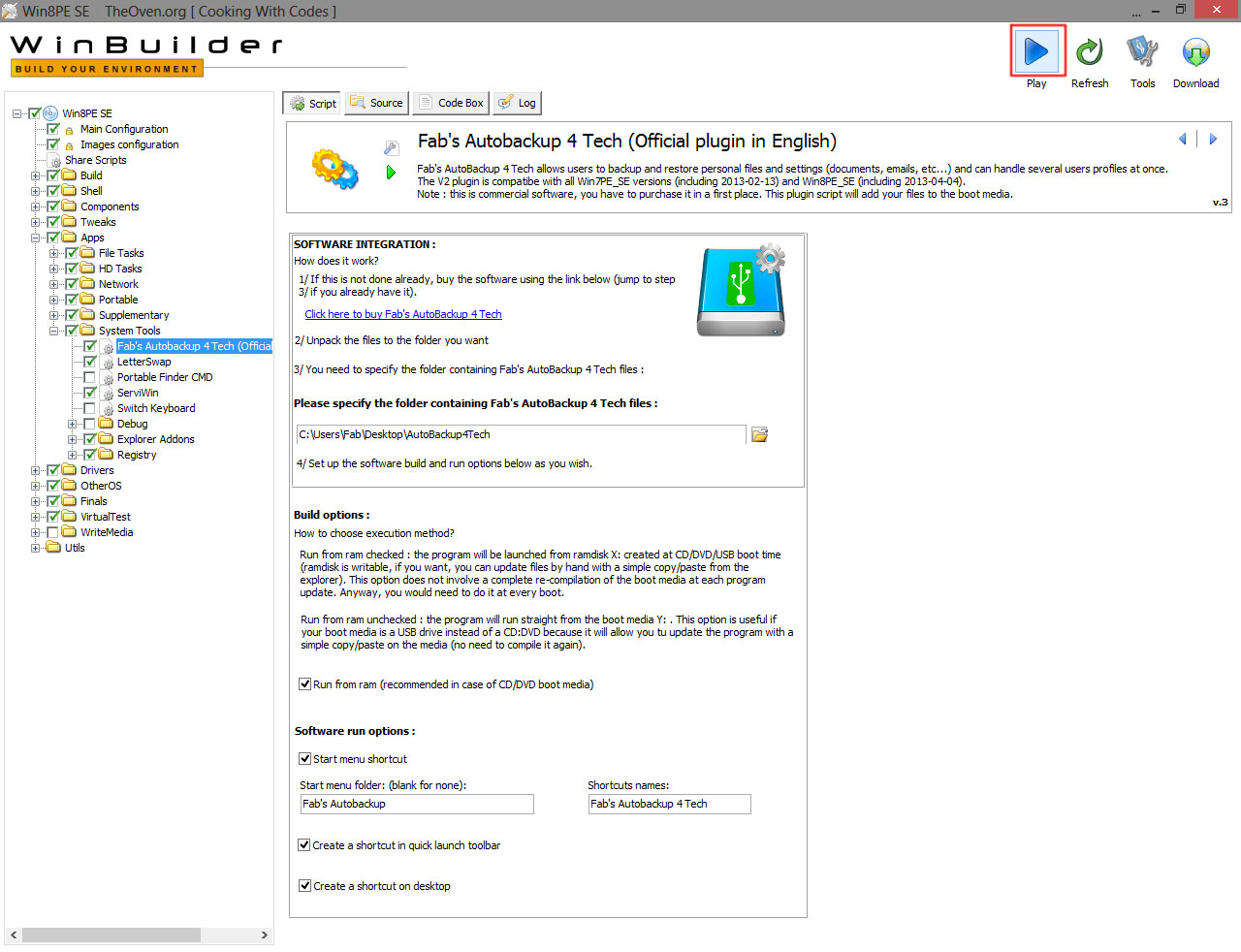 Step 14 :
Burn the "Win8PE_x86.ISO" or (Win8PE_x64.ISO) file inside the "E:\WIN8PESE\ISO" to a blank medium with you favorite CD/DVD burning software.
That is it. You now have a Windows 8 rescue boot CD including Fab's AutoBackup 4 Tech.